Pre-meeting supper was at Durango's in Opelika. As usual Jesus and staff did a great job. Food and service were very good.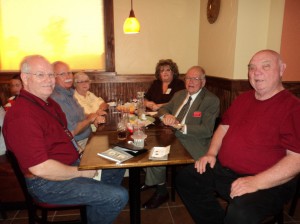 The April meeting was great. John Laney, K4BAI presented a slide program on the 2006 Radiosport Championship in Florianopolis, Brazil. John gave a very good presentation as well as funny anecdotes on the experience.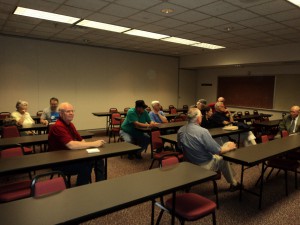 John also showed slides on an amateur station and home that is available for rental on Bonaire, in the Caribbean. John has been there multiple times and says it is a great place to operate.
It was great to have Ken, KJ4ZYC with us Tuesday evening. I hope he will continue to join us. He is a great addition to the club.